Art Show
Art Show at OZO COFFEE PEARL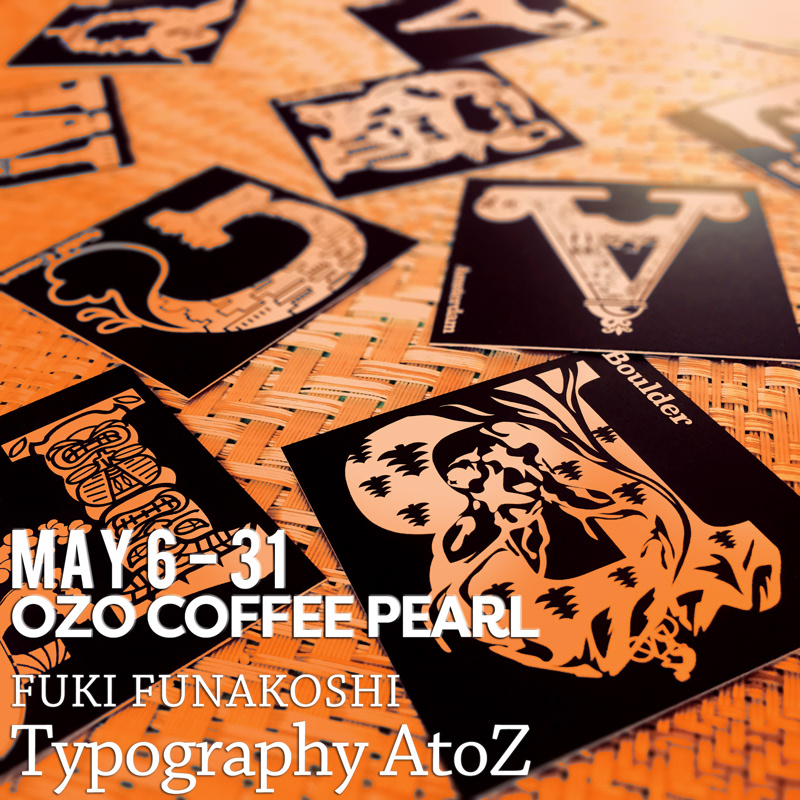 I am going to have my first art show in Boulder Colorado USA.
The art I am now preparing is another edition of " A to Z " which I did in Tokyo last October.
This edition will have a little different look and with some more cities added.
I'm not planning a reception party. Art is going to be displayed between May6 to 31. 
There is no rush but time is passing quicker than we think. So.... I suggest you DON'T MISS IT!
And enjoy being there with fresh roasted coffee. 
If you find some art you want to buy, please contact me and I will save it for you. 
I will ship you after the show is ended.
See you there!

fuki funakoshi