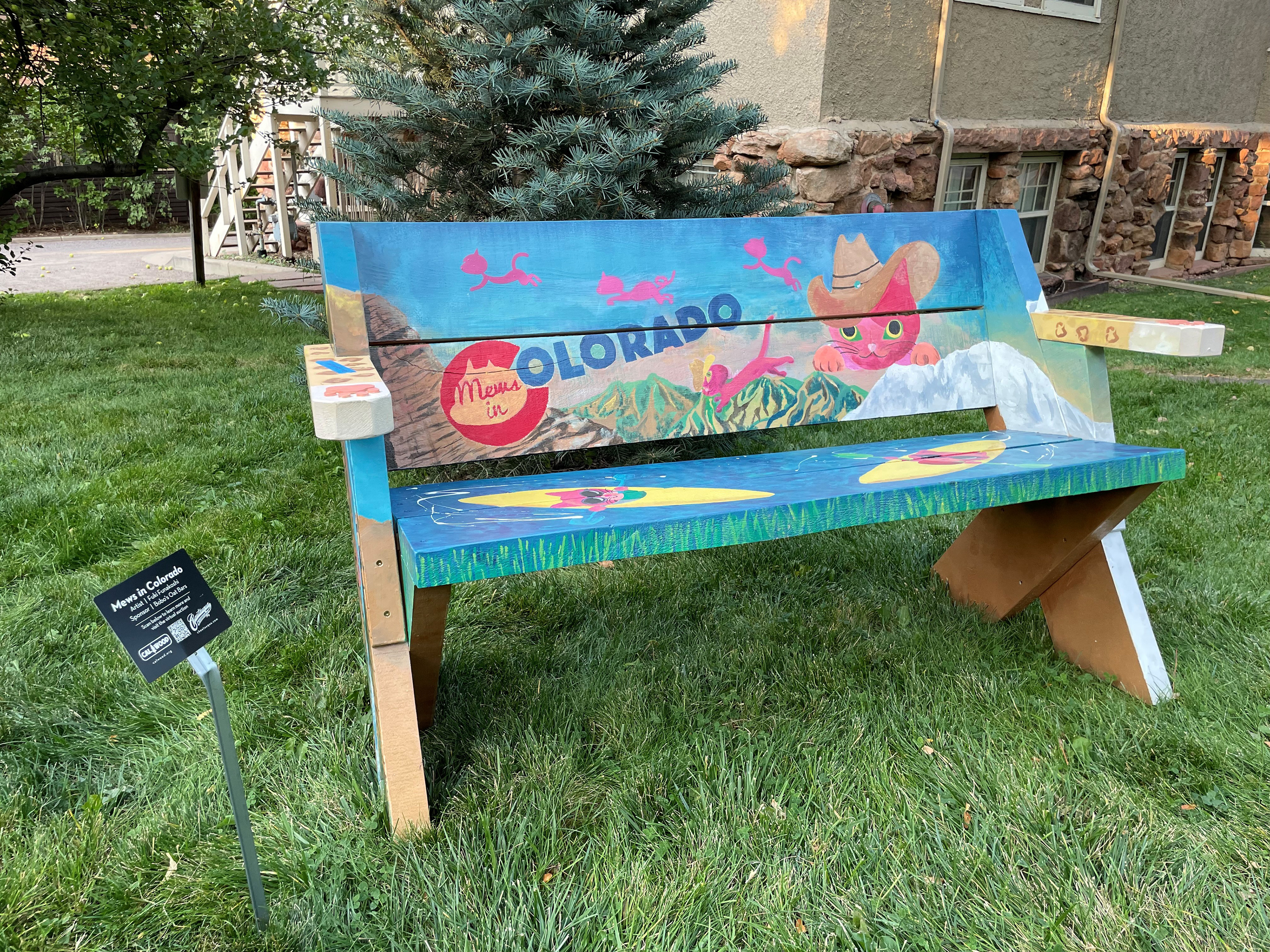 September 10 - October 17, 2021 
Trees devastated by the Cal-Wood (Jamestown in Colorado) Fire 2020, have been transformed into 35 beautiful, hand-made benches by Cal-Wood Education Center staff. Local artists from Boulder County have turned these benches into spectacular, one-of-a-kind art pieces for a special Colorado Chautauqua Art In The Park exhibit. 
The benches were displayed throughout Chautauqua's historic campus. Each bench was also part of a virtual auction to raise funds for the participating artists, Colorado Chautauqua's wildfire prevention efforts, and Cal-Wood Education Center's ongoing wildfire recovery campaign. 
"Mews in Colorado" was the part of this project.

My idea is to show significant image to introduce amazing Colorado. "Mews in Colorado" which is my original characters, flying over the beautiful mountain view. The bench was displayed right in front of general store in the Chautauqua Park. It came out nice eye catching object for getting in to the park.